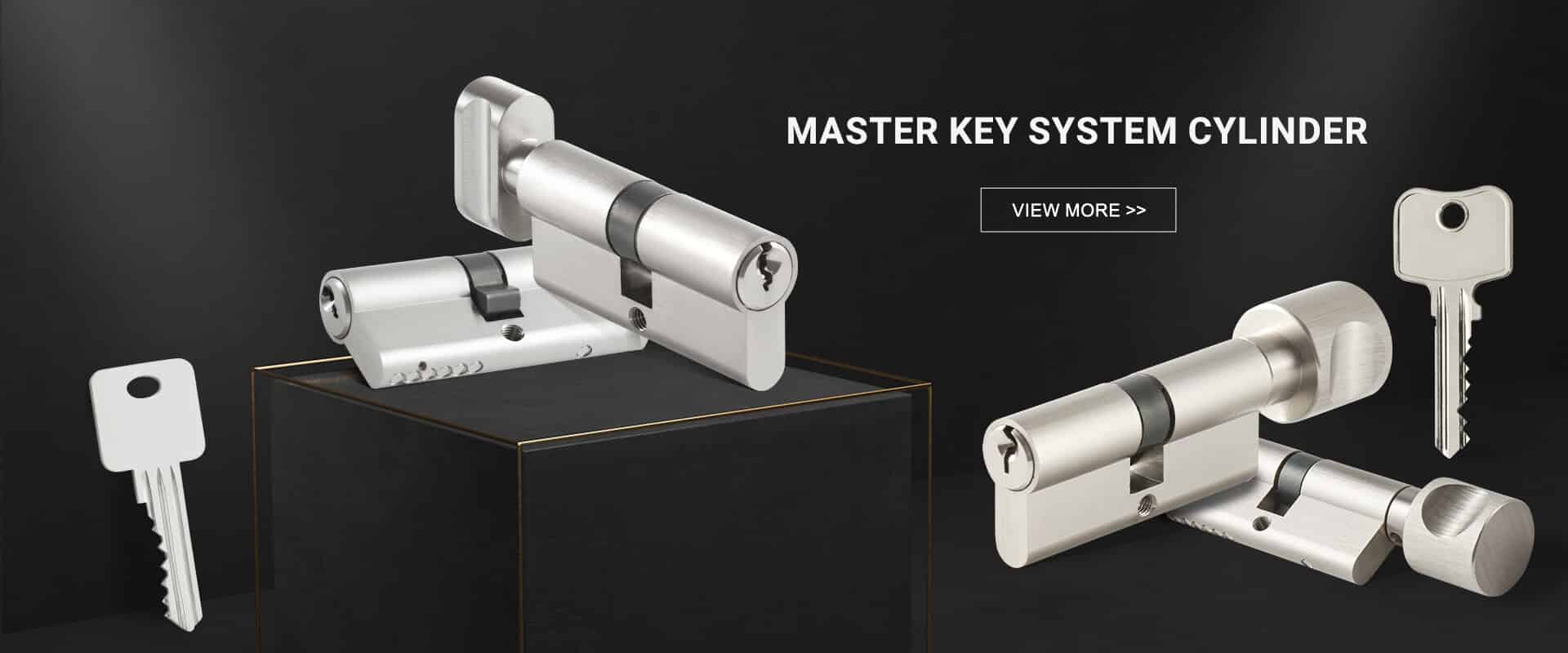 Master key system lock cylinders
EOS Secure is a professional manufacturer of master key system cylinders and offers two solutions for master key systems. The first solution is that EOS offers KD (key-different) cylinders, pins, key blanks, and parts so our customers can assemble the master key system by themselves. The other solution is that we can supply the assembled cylinder with a master key system based on the customer's key chart (key plan).
Two Ways to Make Master Key System
Master key system cylinders and Security cylinders manufacturer
As for the master key system, EOS Secure offers two kinds of services. First, our customers place orders for KD (Key different) or KA (Key alike) cylinders together with some pins, springs, and other parts. Then their local locksmiths assemble the master key system by themselves. Another service is that we assemble the master key system based on customers' system charts in our factory.
Why Choose EOS-Secure's Master Key System Cylinder?
Master key system cylinders and Security cylinders manufacturer
EN1303 Grade 6 security rating
EN1303:2015 is a quality assessment and test criteria for a European Standard lock cylinder, including the test against physical attack, durability, and key security.
With the grade 6 key security rating, EOS-Secure's master key system cylinder has over 100,000 key combinations and 0 mutual opening risk (one key can not open the lock cylinder with an adjacent code).
The key combination is the premise of making a large-scale master key system project. And the zero mutual opening risk reflects the high-precision machining.
No worries on project extension
EOS-Secure issues and save "code list" for every master key system project we produce. There are cylinder codes, key codes, key numbers, key pin numbers, and master pin numbers in the code list. So in the future, customers can ask for extension cylinders and keys for specific doors that work with the previous master key.
Clear labels and marks to avoid confusion
EOS-Secure put clear labels and marks on the keys, surface of lock cylinders, boxes, and outer cartons to avoid confusion. The contents of labels and marks are cylinder codes, key codes, key numbers, cylinder specifications, group names, etc. While packing the master key system cylinders, we pack the cylinders from the same group together. When our customers receive the goods, they know which carton is for which building and what's inside the carton.
Choose the best finishes to fit your door hardware
EOS-Secure offers various surface finishes for our lock cylinders, so our customers can choose the best one to match their door hardware. The commonly used finishes are satin nickel, polished chrome, black, satin black nickel (dark umber), gold, etc. If we receive a color sample from our customers, we also customize the special finishes for them.