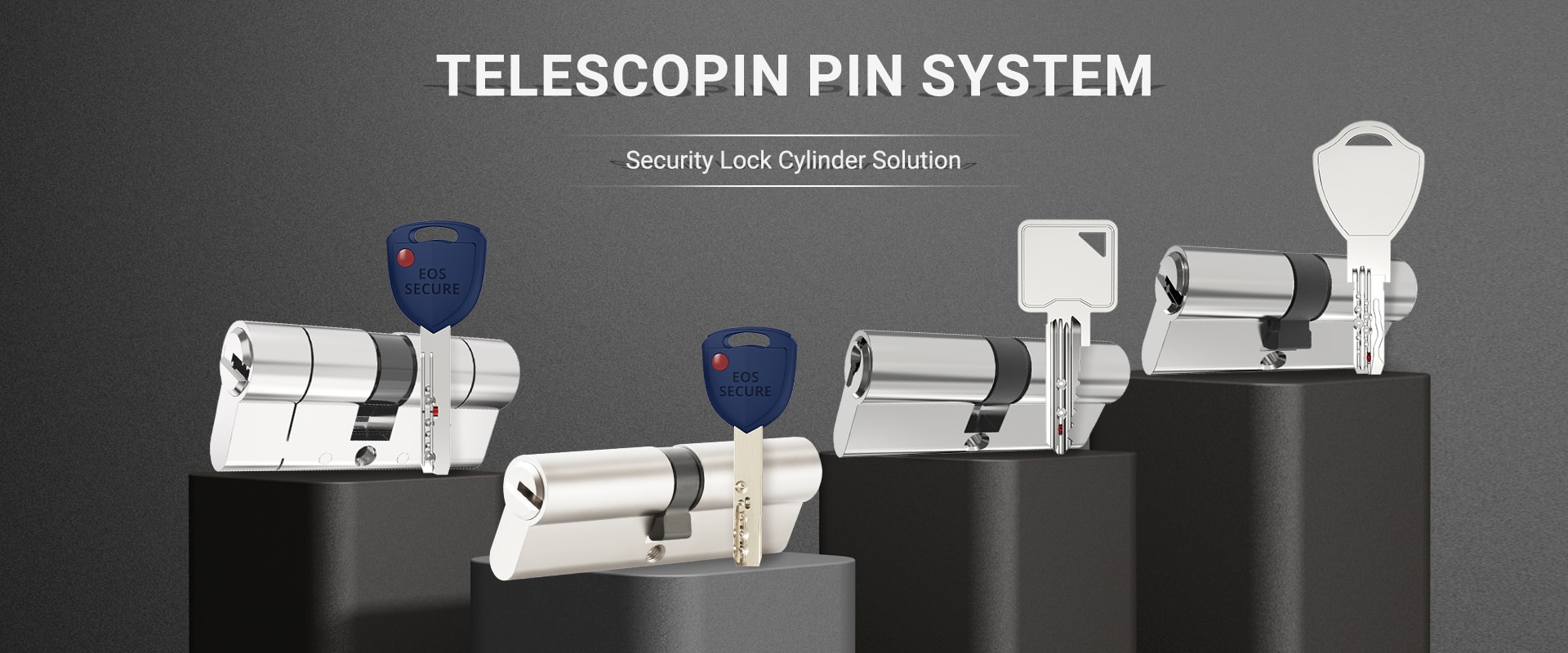 Our security lock cylinders are produced by the state of the art CNC machines with a minimum tolerance of less than 0.01mm. EOS-Secure utilizes the globally-used EN1303 testing methods of anti-drilling, anti-breaking, anti-snapping, screw-extraction, anti-bumping, and anti-picking to control the quality of our security lock cylinders. Meanwhile, our R&D department staffs keep developing new patented lock cylinder structures to improve our product competitiveness. Consult our sales team.
Types of Security Lock Cylinders
Master key system cylinders and Security cylinders manufacturer
A security lock cylinder is a lock cylinder with some security features like anti-drill, anti-pick, anti-bump, anti-snap/break, anti-3D-printed-copy, and so on. EOS supplies security lock cylinders with respective security features to meet customers' requests. Based on different price levels and the test certification, the ability of the security features differs. Welcome to consult our sales representatives for the most professional advice.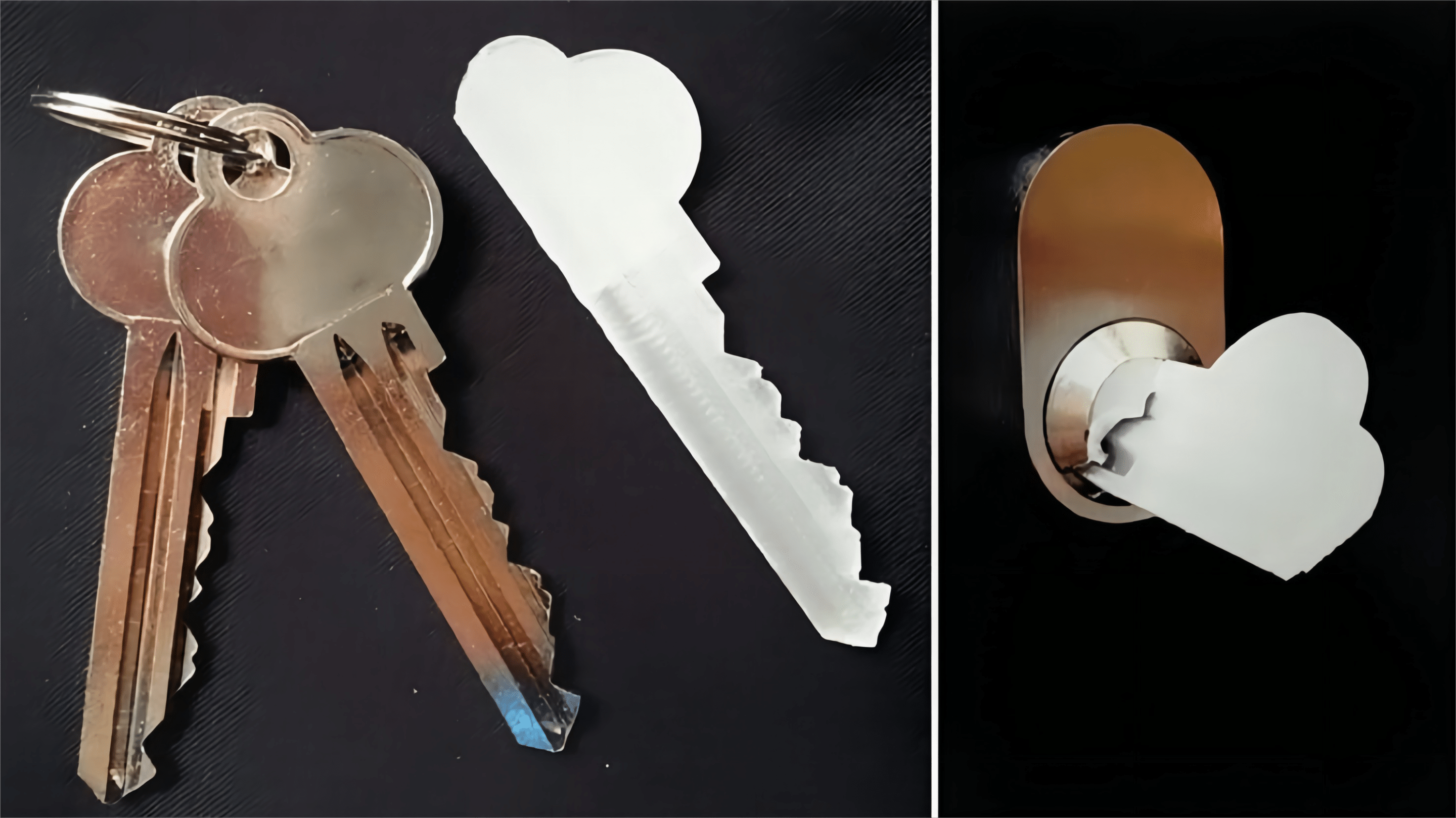 Anti-3D-Printed-Copy Feature
Nowadays, 3D printed copy key is gradually becoming one of the major break-in techniques. It takes as quick as half an hour, and the thefts could return the real keys to the owners and make 3D printed copy keys.
To avoid this problem, more and more security lock cylinder manufacturers consider using floating pin (mobile pin) elements when they develop new products.
EOS-secure offers R&D services and develops new floating pins structure lock cylinders for our customers.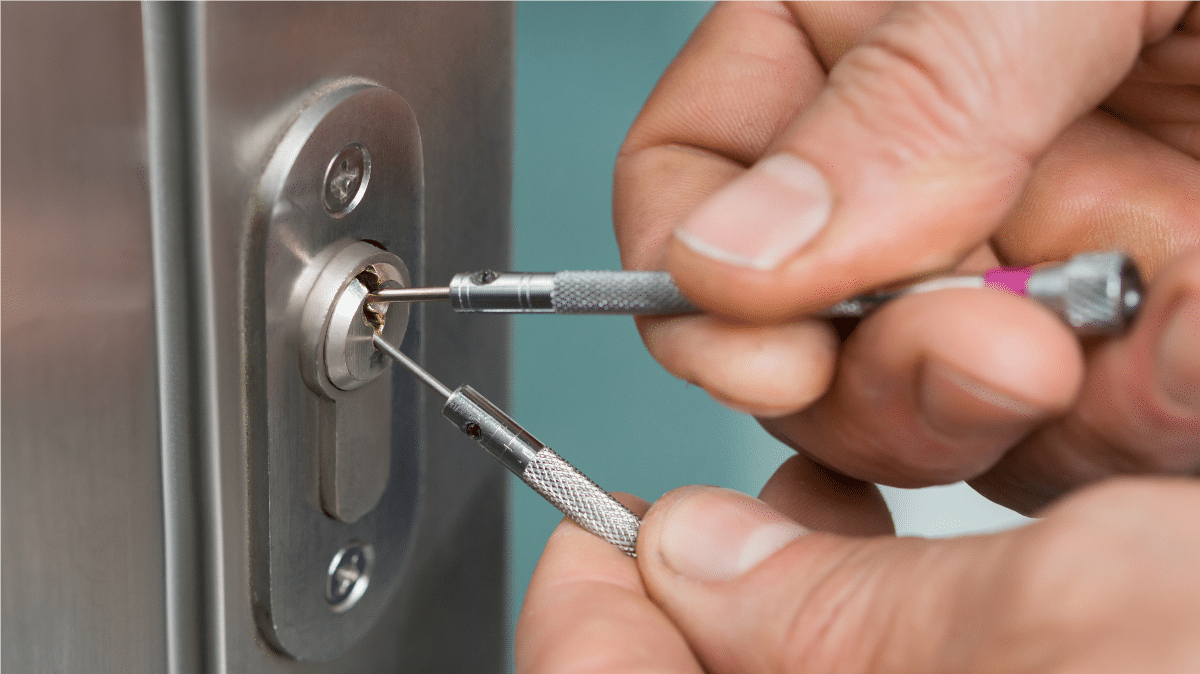 It takes a very short time for locksmiths or trained thieves to successfully pick an extremely simple lock cylinder.
There are a few ways to improve the anti-picking performance: choose an anti-picking keyway lock cylinder, put some mushroom pins, or select a complicated structure lock cylinder.
An anti-pick keyway lock cylinder prevents the intrusion of picking tools. There is a narrow space in the plug, so inserting the picking tools is challenging.
EOS-secure recommends the following anti-pick feature products applying patented anti-pick structure, telescopic pins structure, etc. The thieves need to spend a much longer time to pick successfully.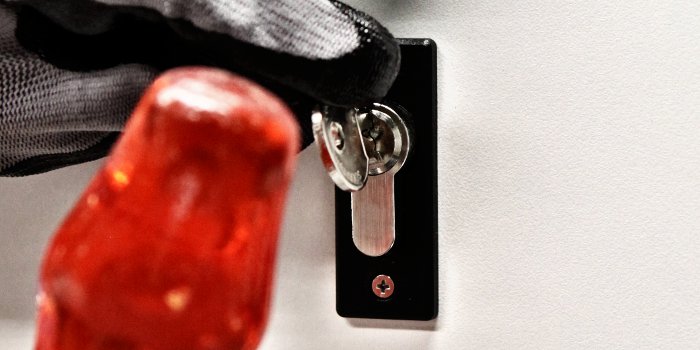 Bumping is a common method to unlock the lock cylinder, and it is a process that forces the pins inside jump above the shear line to gain entry into the door. Usually, the locksmith or thief uses the bump key to insert into the lock cylinder and then uses the hammer to hit the bump key. At the same time, they turn the bump key as soon as possible, and then the lock cylinder can be opened by chance.
EOS-secure adopts anti-bump telescopic driver pins to improve the anti-bump performance. On the other hand, the lock cylinder with snake pins and a side-bar structure is designed against the anti-bump.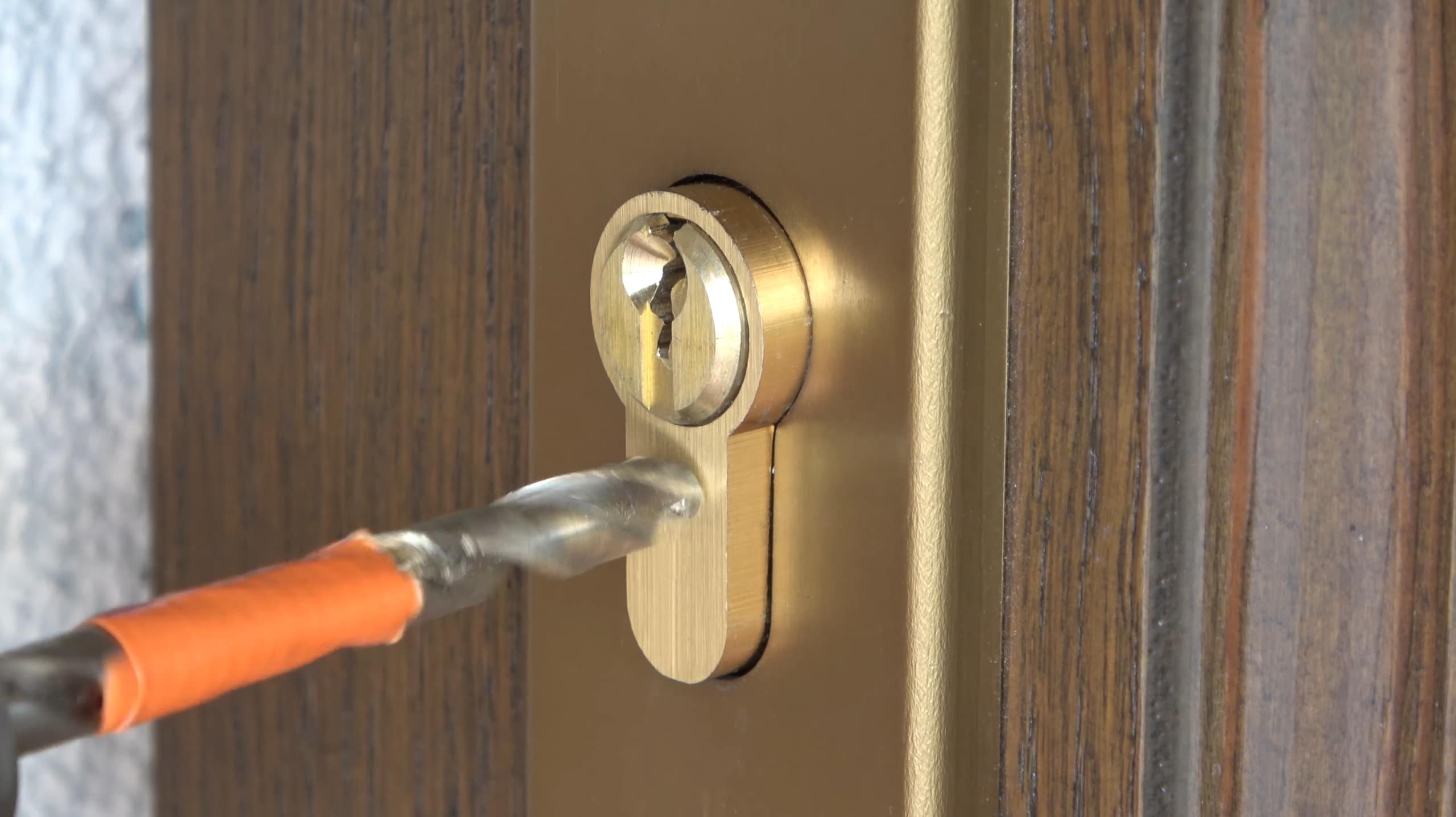 Drilling a lock cylinder to access the door is a destructive and unsubtle move. A simple lock cylinder without anti-drill features usually takes the thefts just a few seconds to quickly break in.
Nowadays, lock cylinder manufacturers put hardened-steel material pins, balls, and shields inside of the plugs to improve the anti-drill performance.
EOS-secure adopts premium hardened-steel material with HRC 60 grade hardness.
Usually, we pass the highest grade of EN1303 by using this hardened-steel material. It takes the thefts much longer time to break in.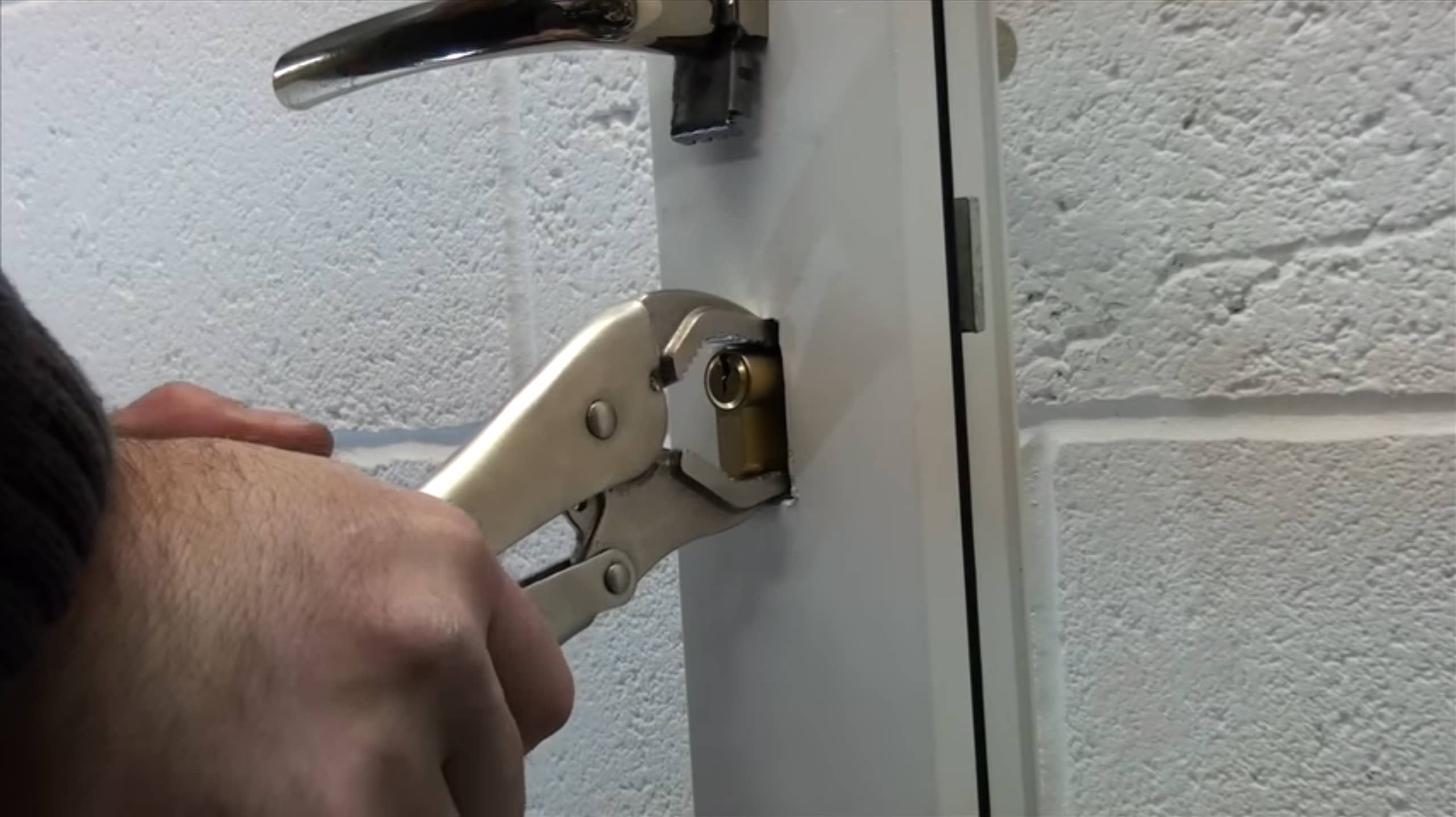 Snapping or breaking a lock cylinder is a familiar method to gain entry. When a lock cylinder is exposed outside, it's very easy to snap. Usually, a lock cylinder is cracked from the center of the cylinder. Then the theft uses a unique tool with a cam to unlock the mortise lock to access the door.
To avoid this, EOS-secure's anti-snap/break lock cylinders usually adopt sacrificial cut lines on the outside of the cylinder and a hardened-steel anti-break bar placed in the middle of the cylinder.
Can't Find Ideal Lock Cylinder Manufacturer for Your Business?
We provide custom solutions to all our customers and offer free samples that you can take advantage of.
Modular European Profile Cylinder
EOS-secure's patented modular system lock cylinder allows you to customize a cylinder of any ideal length, from the shortest 31mm to 120mm. EOS-secure offers all the parts and accessories, like 5mm/10mm/20mm adapters, different sizes of connecting bridges, and so on.
Other Available Functions
Master key system cylinders and Security cylinders manufacturer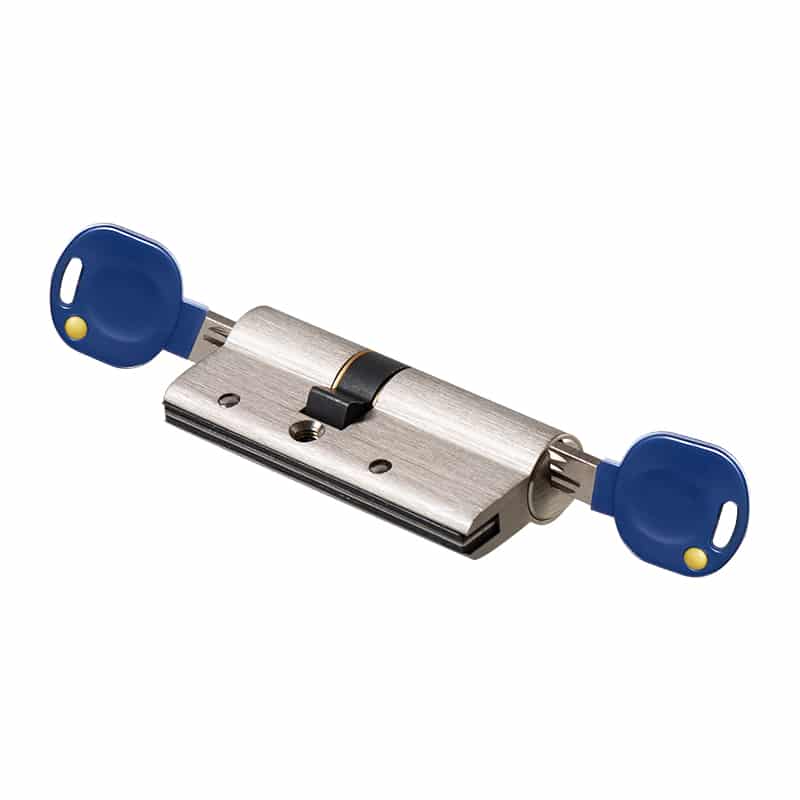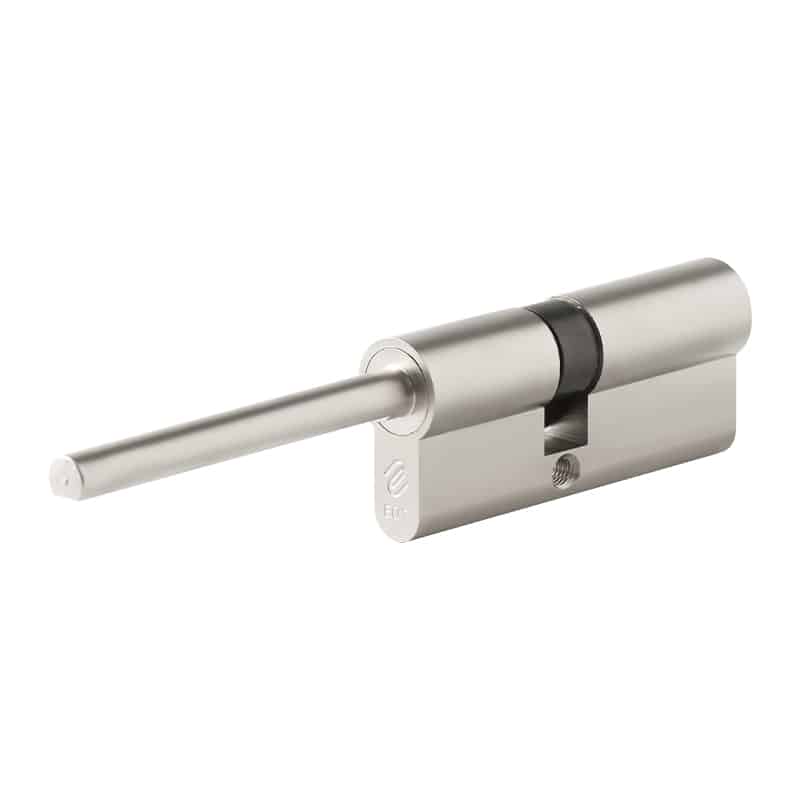 Shaft cylinder
When the key turns, the shaft doesn't turn.
Optional different lenght of shaft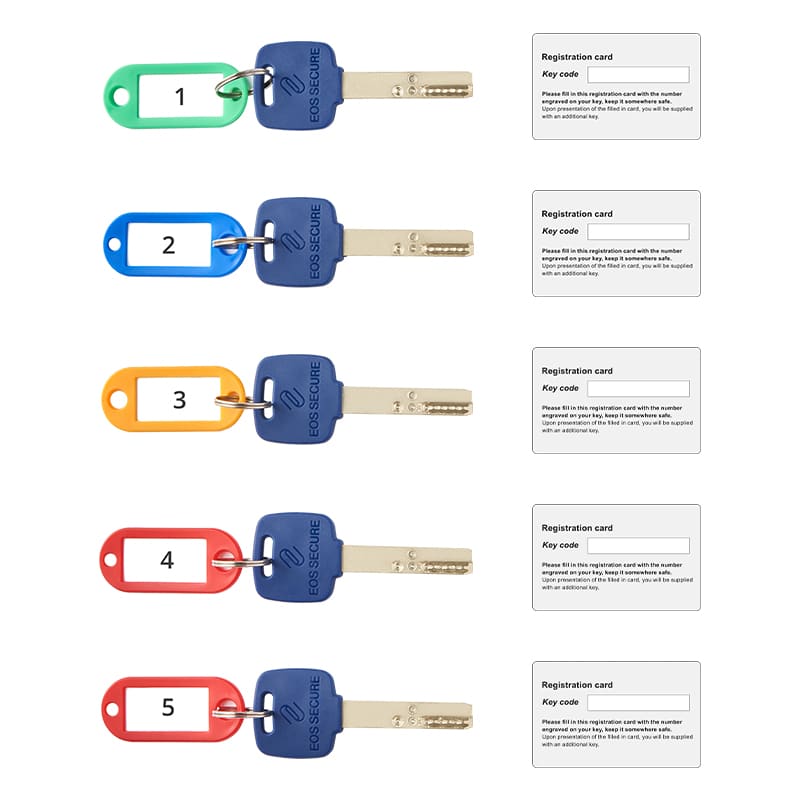 Lock cylinder with side pins and 5-in-1 functions
Keys are with side pins to enlarge key combinations.
Maximum 5-in-1 function gives you control of lock security.
Change your own lock with the turn of a key.